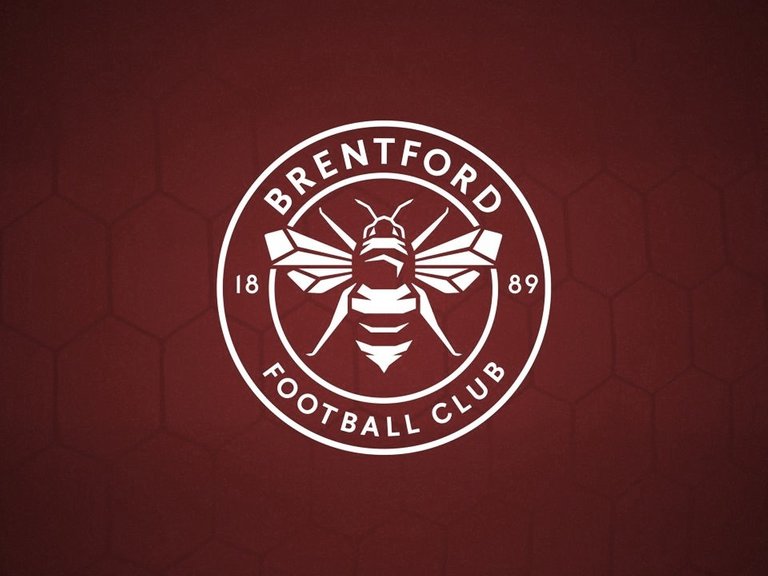 ---
"Christian for me has been the best signing in the club's history, he is very happy and pleased here, he is loved by everyone and I am sure he enjoys his football, I am very hopeful that he will stay. - Thomas Frank on Eriksen staying at Brentford ahead of next season.
"Christian para mí ha sido el mejor fichaje de la historia del club, él está muy feliz y complacido aquí, es amado por todos y estoy seguro que disfruta de su futbol, tengo mucha esperanza de que se quede". – Thomas Frank sobre la permanencia de Eriksen en el Brentford de cara a la siguiente temporada.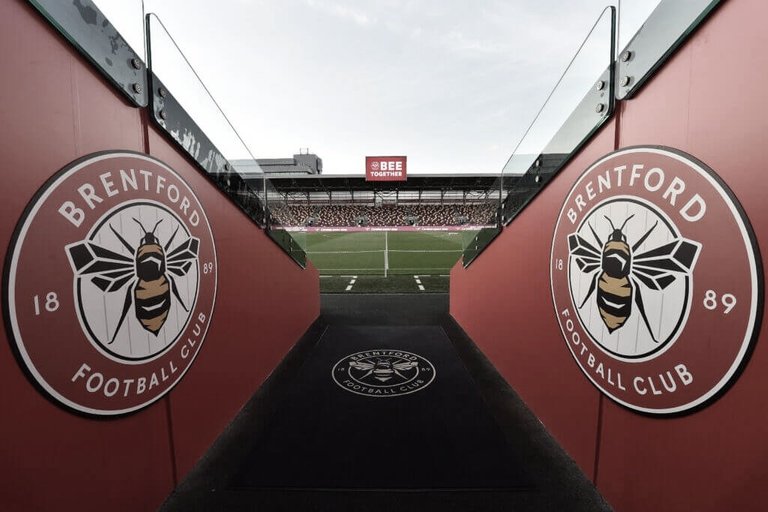 ---
Brentford Football Club have returned to the English Premier League for the season that is due to culminate this weekend, the side from the London town of Brentford are back in the top flight after a 74-year absence from the division and have secured their Premier League status for 2022-23. The Bees are a top-flight hive, at least for one more year and today we review a little about them for #WorldBeeDay2022.
El Brentford Football Club ha vuelto a la Primera División inglesa para la temporada que habrá de culminar este fin de semana, el conjunto de la ciudad londinense de Brentford es de primera tras 74 años de ausencia en la categoría y se ha asegurado su permanencia en la Premier League para 2022-23. Las Abejas son una colmena de primera, al menos por un año más y hoy repasamos un poco sobre ellos por el #WorldBeeDay2022.
Brentford had their hive 7.5 miles away from Buckingham Palace, at Griffin Park, from 1904 until 2020, as for the 2020-21 season, the Bees had to move to their new home, the Brentford Community Stadium. There, in their inaugural season, the Red and Whites won promotion to the Premier League and are experiencing sweet times as they remain in the top flight.
El Brentford tuvo su colmena a 7.5 millas del Palacio de Buckingham, en Griffin Park, desde 1904 hasta 2020, pues par la temporada 2020-21, las abejas hubieron de mudarse a su nueva casa, el Brentford Community Stadium. Ahí, en su temporada inaugural, los rojiblancos consiguieron su ascenso a la Premier y están viviendo dulces momentos como la permanencia en primera división.
---
The Bee of the year! Christian Norgaard has been voted the player of the year by both players and fans in the first Premier League Season for the Bees. 🐝⚽️
¡La Abeja del año! Christian Norgaard ha sido elegido jugador del año por los jugadores y los aficionados en la primera temporada de la Premier League para las Abejas. 🐝⚽️
---
---
Before this return to the Premiership, the Bees had their sweetest period in the 1930s, a decade in which the modest London side finished in the top six on three occasions; from then on, they have had little significance and were erased from the English elite; there was no sign of them returning to it, at least not until Matthew Benham burst into Griffin Park.
Antes de esta vuelta a la Premier, los bees, vivieron su más dulce época en los años 30, década en la que el modesto conjunto londinense terminó dentro del top 6 en tres ocasiones; de ahí en más poca trascendencia han tenido y fueron borrados de la elite inglesa; no había atisbo alguno de que volvieran a ella, no al menos hasta que Matthew Benham irrumpió en Griffin Park.
Benham arrived with his fortune made from sports betting to later create his own bookmaker; as a good bettor, the owner of Brentford since 2012 is passionate about statistics and with them he has revolutionised the philosophy of the club, as now all decisions in the institution are taken based on a statistical compilation. Numbers at the service of the ball.
Llegó Benham con su fortuna hecha a base de las apuestas deportivas para después crear su propia casa de apuestas; como buen apostador, el dueño del Brentford desde 2012 es un apasionado de las estadísticas y con ellas ha revolucionado la filosofía del club, pues ahora todas las decisiones en la institución son tomadas en base a un compilado estadístico. Los números al servicio del balón.
---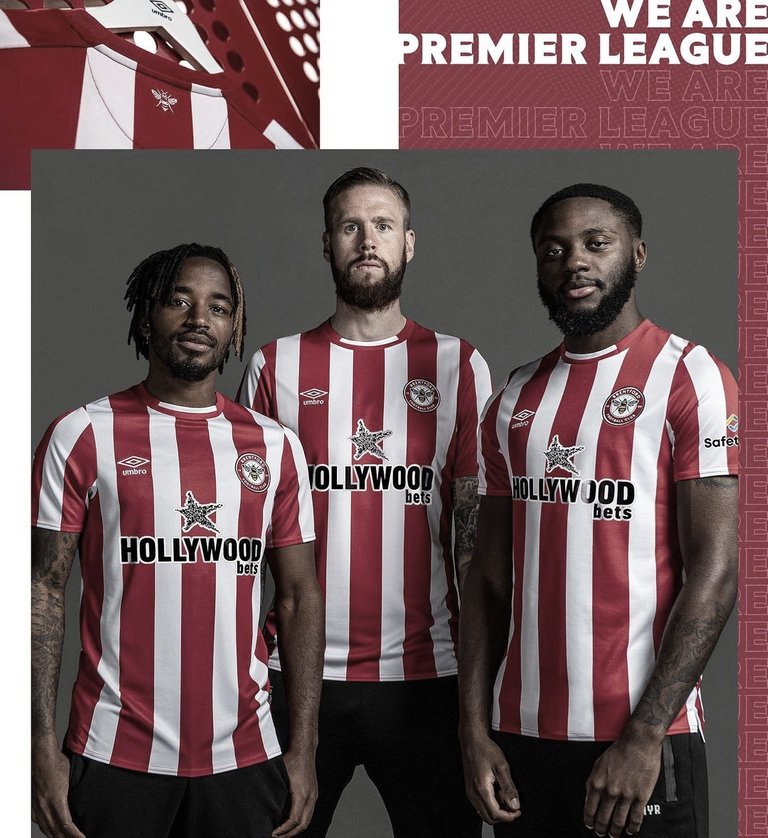 ---
Benham and his statistics-based football philosophy have introduced to the London side the novel statistical concept of Expected Goals (xG) for both defence and attack; i.e. the London Bees are looking for fewer shots for more goals in attack (for a higher xG percentage); therefore, the Red and Whites' players are prohibited from shooting from certain areas of the pitch, looking only for the clearest finishing options.
Benham y su filosofía de futbol basada en estadísticas han introducido al conjunto londinense el novedoso concepto estadístico de Expected Goals (xG) tanto para la defensa como para el ataque; es decir las abejas londinenses buscan un menor numero de disparos para una mayor cantidad de goles en ofensiva (para un mayor porcentaje de xG); por ende, a los jugadores del conjunto rojiblanco se les prohíbe disparar desde ciertas zonas del campo, buscando solamente las opciones más claras de remate.
---
Today is #WorldBeeDay2022 and Brentford knows it! 🐝⚽️
¡Hoy es el #WorldBeeDay2022 y Brentford lo sabe!. 🐝⚽️
We are proud to support Bees for Development, the global charity that makes life better with bees

By buying a Bees for Development T-Shirt, you'll be supporting their amazing work around the world. All profits from each sale go directly to the charity
➡ https://t.co/ZqP4RGSfJf

— Brentford FC (@BrentfordFC) May 20, 2022
---
As far as transfer policy is concerned, it has also been caught up in the tentacles of statistics, Brentford tends to sign players based on their performance data, a complex system of analysis that also takes into account their development potential and market value in order to secure the services of players whose price is affordable and then sell them on at a higher market value.
En cuanto a la política de fichajes se refiere, esta también se ha visto alcanzada por los tentáculos de la estadística, el Brentford suele contratar a sus jugadores basándose en los datos que arrojan en su desempeño, un complejo sistema de análisis que también toma en cuenta su potencial de desarrollo y su valor de mercado con el fin de hacerse de los servicios de futbolistas cuyo precio sea accesible para después poder venderles habiendo elevado su valor dentro del mercado.
In the winter transfer window of their first season in the Premier League, the Bees brought back Christian Eriksen after what happened with the Dane at the last European Championship, a bet that, like many others, has paid off for Matthew Benham and his sporting structure.
En el mercado invernal de su primera temporada en la Premier League, las abejas trajeron de vuelta a Christian Eriksen tras lo acontecido con el danés en la pasada Euro, una apuesta que, como muchas otras ha dado frutos a Matthew Benham y su estructura deportiva.
Today on #WorldBeeDay2022, the bees who will be in the top-flight at least until 2023, have put a T-shirt on sale to support the foundation "Bees for Development", the net proceeds from the sale of the T-shirt will go to the foundation that seeks to protect those insects that are as small as they are important to humanity. Happy day, Bees!
Hoy en el #WorldBeeDay2022, las abejas que estarán en primera al menos hasta 2023, han puesto a la venta una camiseta para apoyar a la fundación "Bees for Development", las ganancias netas de la venta de dicha camiseta serán destinadas a la fundación que busca proteger a esos insectos tan pequeños como importantes para la humanidad. ¡Feliz día Abejas!
---
Brentford beat Everton away on the second-to-last matchday of the campaign:
Las acciones del encuentro en que Brentford se impuso al Everton a domicilio por la penúltima jornada de la campaña:
✍🏼: Paco Andújar ⚽