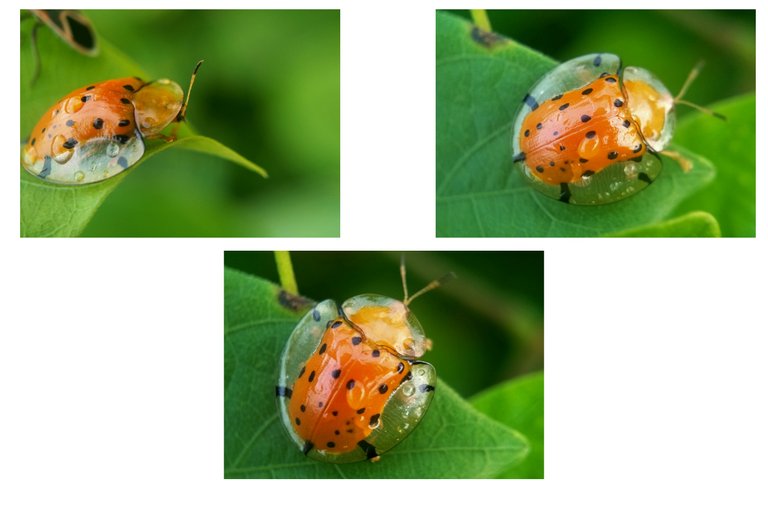 Aspidimorpha miliaris beetle that is widespread in every central point of the forest from the Chrysomelidae group. Today I went down to a place located on the edge of the swamp to look for some beetles there. Passing the path observing a number of grasses and and small trees where they were. The orange color is beautifully exposed on a leaf which makes me very interested to take a picture, it's very beautiful, when the sun emits its light, the shiny color radiates beautifully from the shell.
The arthropod beetle is very similar to the ladybug insect which has the same characteristics and colors. The beauty that impressed me about them was their larger size than the ladybug. Well, this cute species looks different from any insect I've ever met before. When I first saw them they were like an inanimate object, but when I took a closer look, they were quiet beetles.
I collect their styles from corner to corner to capture the perfect macro shot, it's my love to make this macro image this week's embellishment.