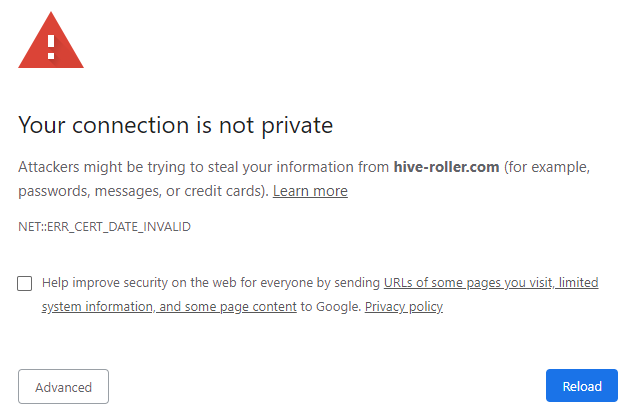 Currently working to rectify the situation on Hive-Roller.com which has been caused by the self signed SSL certificate the site uses expiring without notifying me of said upcoming expiration. The site is still online but certain web browsers may complain about the non-valid certificate. You can wait till the site comes back up naturally or use microsoft edge (gag) to bypass the block (at your own risk).
Going to go try and fix this issue now. Thanks for reading!
---



Looking for an Affordable, Secure & Reliable Server Host for Your Witness Server or Other Web Related Projects? Check out Privex.io!