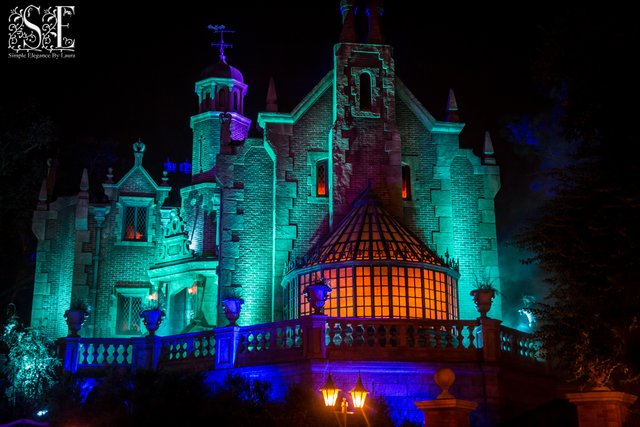 Out of all the possible Disney rides, Haunted Mansion still reigns as one of my absolute favorites.
I have a personal history with the ride -- it was one of the first things I did on my very first trip to Disneyland with my parents. Unfortunately, at the time it genuinely scared me and I was 100% convinced that the hitchhiking ghost in our car was in fact following me around all day! It kinda ruined that first Disney experience.
But the second time around, I decided I was going to exorcise my personal demons, as it were, and I asked to ride Haunted Mansion very first thing. My parents were hesitant given my first reaction to it, but that second time, not only did I love it, I asked to ride it again!
And ever since, as tradition, every time I go to Disneyland, I hit up Haunted Mansion first thing. I have to say hello to my favorite 999 Happy Haunts!