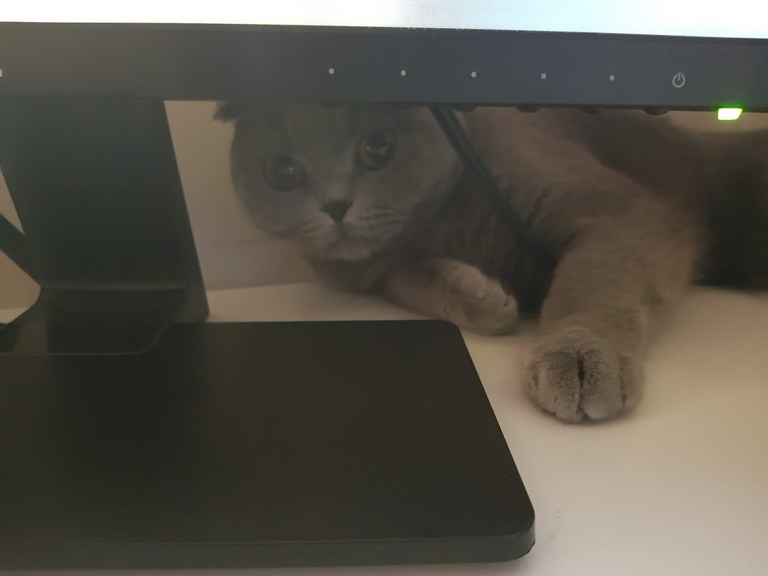 ---
Today is an introduction post... However, not for me! But for my cat!
This little asshole handsome cat is Leo. A 2-year-old Scottish Fold that I adopted last year. His previous parents had a baby who was apparently diagnosed with cat allergy so they wanted to give the cat away, jumping at the chance, as a person who never had a pet before. I ended up adopting Leo.
He is... a pain in the butt a loving cute, furball that loves attention. He eats like a maniac, he sleeps almost 20 hours a day... Though the 4 hours he's awake in a 24-hour timespan, he absolutely loves jumping around and destroying things, fun fact, it always happens in the middle of the night. Though I must admit, there are times where he loves snuggling. He just comes up to me and starts hugging my leg and wants to be pet.
Who knows, maybe I'll create a Hive account for Leo later down the road, sharing pictures of him every day! (@cadawg would probably love this idea)
Selling Leo's feet paw pics, 5 HIVE each.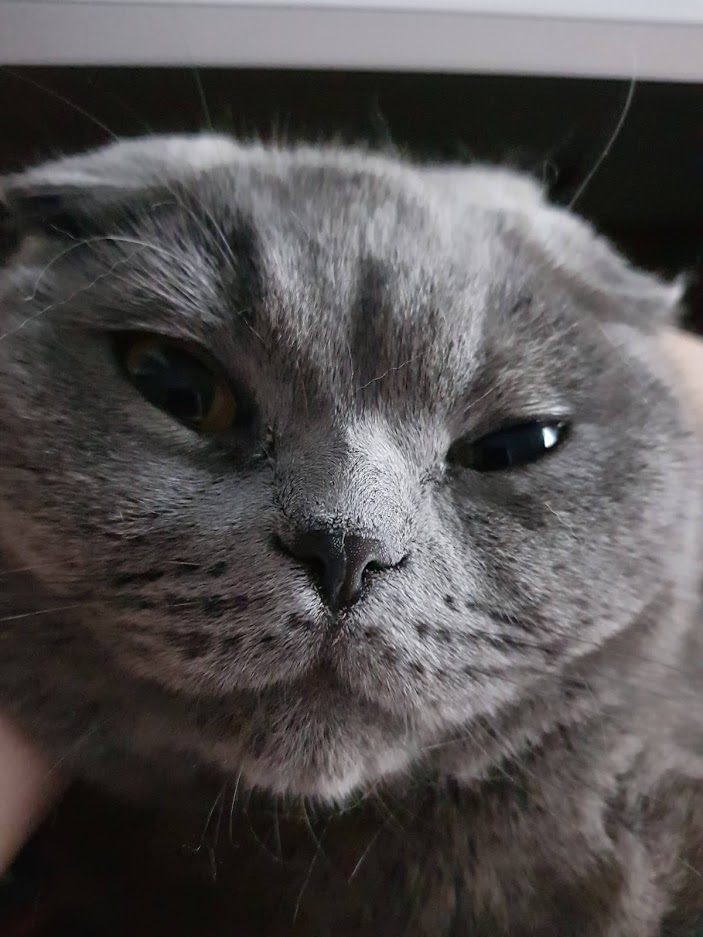 Look at this smug face
---
Thank you for reading through the post.
I am a witness! If you like what I am doing please vote me as a witness.
Use hive.blog's voting page by clicking here.
Use Peakd's voting page by clicking here.
Use Hivesigner by clicking here.