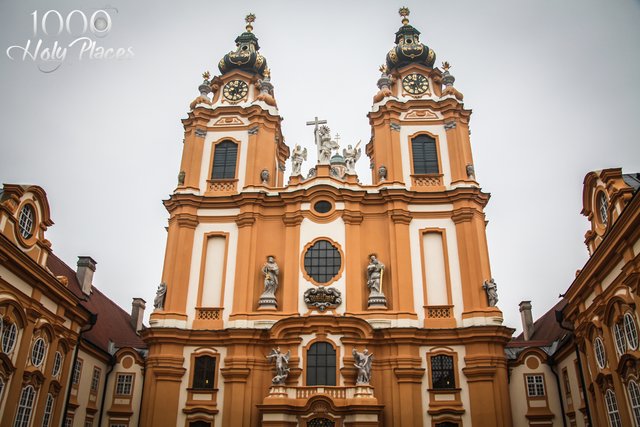 I cannot possibly do a month of my Favorite Things without including one of my all-time favorite buildings -- Melk Abbey in Austria.
Melk Abbey is a little outside of Vienna, and this baroque stunner is absolutely breathtaking from the moment you approach. Inside and out, Melk Abbey is a treat for the eyes. The facade is decorative and has a unique color, the double clock towers are beautifully matched, and the statuary is superb. The inside is simply staggering. Everywhere you look, there is art and decoration.
The abbey itself was once a palace. There are multiple castle-turned-monastery locations in Austria, Melk probably being among the most well known.
As a lover of both churches and baroque architecture, the combination of the two is simply irresistible to me.