The Premier League is the latest league in Europe to announce a start date to resume the season but is is the right decision.
It has been met with both praise and criticism because Covid-19 is still here and although it's slowing down it could just as easily creep back up for a devastating 2nd wave.
Because of the lengthy delay the season wont finish unitil august meaning it will interfere with the following season and every other league in europe will most likely have the same problem.
both players and staff have been testing positive for the virus whilst this news came in.
For me i feel that it's the wrong decision because football should only be played when it is very safe to do so.
Let me know how you feel about the return of the premier League

---
Read more: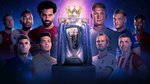 Premier League set to resume on June 17
Premier League football is poised to return after a three-month shutdown, with top-flight games in England provisionally set to resume on Wednesday, June 17.
Source:
https://www.skysports.com
---
Share this post:







---